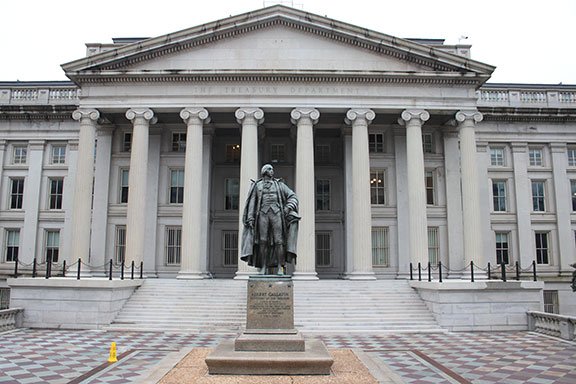 CDFI Programs permits Community Development Financing Institutions ("CDFIs") and, in some case Community Development Entities ("CDEs") to participate in various programs of the Community Development Financial Institutions Fund (the "CDFI Fund").
An applicant must be a financial institution (such as a banks or a credit union), a loan fund or a venture capital fund that specializes in serving individuals and communities that are underserved by traditional financial institutions.
Please click the following links, each of which provides more information about the 4 major CDFI Programs:
The Capital Magnet Fund Progr

am

provides grants for financing of affordable housing activities, as well as related economic development activities and community service facilities.
The 

Bond Guarantee Program

provides (a) authorization to issue bonds to provide CDFIs with access to substantial capital that is then used to reignite the economies of very distressed communities, and (b) a 100% guarantee on such bonds through their maturity dates.
The 

Bank Enterprise Award Program

provides monetary awards to FDIC-insured depository institutions (such as banks and thrifts) that successfully demonstrate an increase in their investments in CDFIs or in their own lending, investing, or service activities in the most "Distressed Communities."
The 

Healthy Food Initiative Program

provides funds which can be used to finance business and real estate projects that provide healthy foods.
A CDE is a partnership, corporation or nonprofit corporation which (a) has the primary mission to service, or provide investment capital for, low-income communities or low-income persons; (b) maintains accountability to residents of low-income communities through their representation on any governing board or advisory board of such entity; and (c) certified as such by the CDFI Fund (unless it already has been certified as a CDFI).  Qualifying as a CDE does not require that the more stringent requirements to qualify as a CDFI must be satisfied.
A CDFI automatically qualifies as a CDE and does not need to apply to the CDFI Fund to be a CDE. A "CDFI" is a financial institution (a) provides credit and financial services to underserved markets and populations; (b) that has been certified as such by the CDFI Fund; and (c) may be a:
community development bank (which is a commercial bank organized to generate economic development in low- to moderate-income geographical areas and serve residents of such areas);
community development credit union (which is a member-owned financial cooperative, controlled by its members organized to assist people by providing its members credit at competitive rates as well as other financial services in connection with community development);
community development loan fund (which provides financing and development services to businesses, organizations, and individuals in low-income communities, including microenterprise, small business, housing, and community service organizations);
community development venture capital fund (which provide equity capital to businesses in underinvested markets, seeking market-rate financial returns, as well as the creation of good jobs, wealth, and entrepreneurial capacity);
microenterprise development loan fund (which provides financing to individuals and small businesses in low-income communities); or
community development corporation (which is a nonprofit corporation organized to provide programs, offer services and engage in other activities that promote and support community development, including affordable housing  education, community organizing and real estate development).
There are potentially 2 types of applicants for CDFI Programs.  First, a "first-tier" applicant (such as a bank), which directly applies for the CDFI Program.  Second, if applicable, a "second tier" applicant (such as a borrower), which applies to the successful "first-tier" applicant (such as a bank), which facilities the deployment of the particular subsidy.
There are many complex rules that must be followed in order to qualify for and comply with CDFI Programs.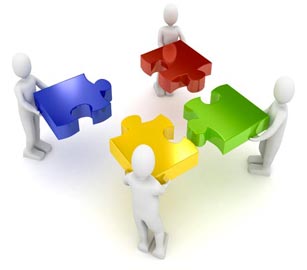 Our legal and accounting backgrounds as well as significant experience in community and economic development enables us to strategically underwrite, structure and close these complex financings on behalf of our clients.
Generally, all of our fees are contingent upon the "first-tier" applicant receiving an award of the CDFI Program subsidy or the "second tier" applicant receiving such subsidy, as applicable.
If you believe that you have a project that could qualify for any USDA Program, please complete our Initial Intake Form.
Upon engagement, we will:
determine whether our client qualifies as a "first tier" applicant or a "second tier" applicant;
if applicable, organize a new entity for purposes of qualifying as a CDE which will be the applicant (the "Applicant"), including (a) drafting and filing articles of organization; (b) drafting partnership agreements or limited liability company agreements, as applicable (including provisions necessary for qualification as a CDE and other CDFI Fund requirements); (c) applying for a federal tax identification number; and (d) providing other related organizational services;

draft all necessary authorizing consents, resolutions, and certifications as required for facilitating all of the transactions contemplated by the applicable CDFI Program application;
complete the online application to the CDFI Fund requesting designation of our client Applicant as a CDE (as well as provide necessary research to determine qualification of governing or advisory board members, as applicable, as representative of low-income communities and/or low-income persons);
as applicable, work with the client to outline (a) its business strategy and financial products; (b) qualifying and quantifying community impacts related to its pipeline of projects; (c) its management capability; and (d) its strategy for identifying and securing investor and other financing participants;
underwrite our client Applicant's pipeline of projects;
assist in identifying other projects and borrowers that may be included in the CDFI Program application;
provide advice and guidance as well as draft and complete answers to each CDFI Program application;
file the CDFI Program application online (and all required documents) with the CDFI Fund;
assist with any questions or concerns raised by the CDFI Fund during its review of the CDFI Program application;
assist in negotiating the CDFI Program agreement with the CDFI Fund;
draft CDFI required opinions, consents and resolutions required for the CDFI Program award;
ensure that it is in compliance with the legal requirements of the CDFI Program and the CDFI Program agreement;
identify and secure other sources of financing (including traditional financing, state NMTCs, historic tax credit financing, low-income housing tax credit financing, and other types of community and economic development programs, such those provided by the USDA Programs);
negotiate term sheets;
structure the overall financing;
collect due diligence materials and create a drop box;
manage the closing and funding;
provide ongoing asset management, compliance and reporting services; and
provide such other services as set forth in our Consulting Agreement.