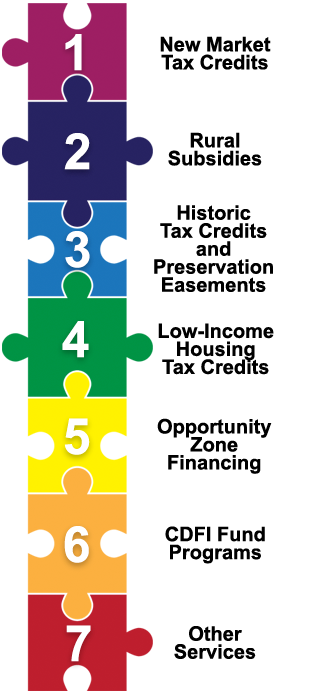 Community Reinvestment Associates, LLC is a national boutique financial subsidy placement firm specializing in bridging financial gaps by identifying and securing community and economic development subsidies, as well as traditional debt and equity.
We represent manufacturers, healthcare providers, healthy food providers, educational institutions, renewable energy providers, recycling providers, multifamily developers, and nonprofits which provide community services.
We have facilitated over $1.6 billion of community and economic development financings, including those involving new markets tax credits; historic tax credits and preservation easements; low-income housing tax credits; opportunity zone financing; USDA Programs; and CDFI Programs.  Additionally, we have extensive experience in applying for and obtaining tax increment financing, taxable bonds, tax-exempt bonds, and various federal, state and local subsidies, as well as facilitating private-public partnerships, including securing traditional debt, equity, and donations.  All of these sources of financing are collectively known as the "capital stack."
Tax credit finance consists of selling or transferring tax credits to purchasers who provide significant cash and/or forgivable loans to qualified recipients and projects.  This process is referred to as "tax credit syndication."  Often these transactions involve leveraging other sources of financing, which provides a significant multiplier effect in monetizing these credits as well as other pieces of the capital stack.
We have several years of experience in financial, legal, accounting and tax matters, as well as substantial experience in community and economic development. This experience provides us with the ability to underwrite financings for community and economic development programs; identify potential sources of the capital stack; secure the capital stack; and efficiently and effectively structure and close these complex financings.
With respect to each of the federal economic and community development programs, our services (as more fully described in the particular program linked pages) include, but are not limited to: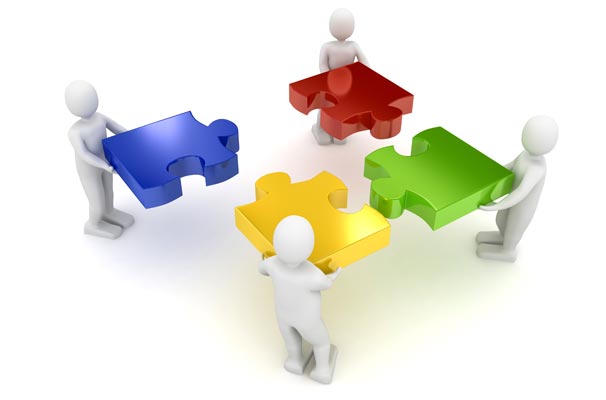 determining qualification for the applicable program;
providing feasibility analysis;
underwriting;
identifying and securing sources of the capital stack;
negotiating term sheets;
structuring optimal and efficient uses of the capital stack;
collecting due diligence materials and creating a drop box;
managing the closing and funding;
providing ongoing asset management, compliance and reporting services; and
providing such other services as set forth in our Placement Agreement.